Frequently Asked Questions about Nutrition
I've been feeling poorly, nothing has helped me. What can you do for me?
First you need to phone to schedule a nutritional consultation appointment. We will evaluate your condition(s) through health questionnaires and taking a nutrition history. Some patients will have lab testing, others may not need it.
Regaining health is not just a pill in a bottle, it takes time and effort on your part. We will do everything we can to help you find your pathway to renewed health. If you're willing to invest the time and follow our instructions, it's likely that we can help you.
What is your nutritional background?
All chiropractors are educated in nutrition as a normal part of their chiropractic curriculum. Dr. McCleery developed such a passion for nutrition that he's continued his studies continually over the lifetime of his practice. He has studied with some of the best scientific minds in nutrition and is part of a consulting group of clinicians that brainstorm and study together for the betterment of our patients.
Can I just come in and buy a product that I know I want?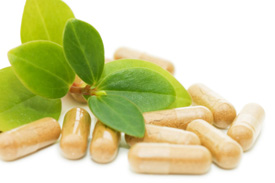 The answer is yes and no.
We have an agreement with many of our nutrition companies to make sure we direct our patients to the correct products for their nutritional needs. How much to take and for how long is important.
You won't have a complicated visit with Dr. McCleery to dispense a nutritional product to you, nor do you have to pay for a visit with the doctor. We will have a brief interview with you so we can guide you and maintain a record or your visit. It's just that easy.
Ready to learn more about our Nutrition & Weight Loss program? Contact our office today!