Welcome to McCleery Chiropractic Health Centre PC
Bend Chiropractor With 40 Years of Experience
At McCleery Chiropractic Health Centre PC, our patients' health is our top priority. When you choose us for your care, Dr. Daniel McCleery dedicates his time to helping you reach your goals. Simply put, well do everything we can to help you on your journey to health.
Whether it means coming in on his day off or staying with a patient a little longer than scheduled, Dr. McCleery is unselfish with his time when he knows his patients are committed to their care. For more than 40 years, Dr. McCleery has put his patients needs first, and his passion for providing expert chiropractic care only continues to grow with each passing day. We believe that our patients are family, and we'll never treat you any other way!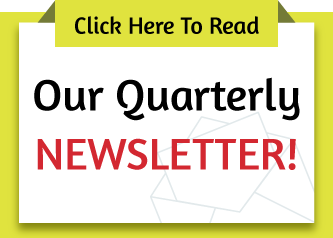 Moving Toward Wellness
Most patients come to chiropractic seeking help with a particular condition. We'll help you move past the problems you're currently experiencing and introduce you to how chiropractic can help you maintain wellness for a lifetime. Patients choose McCleery Chiropractic Health Centre PC from all over the state, and we're proud to serve central Oregon each and every day. There's no place we'd rather be than helping our patients feel better for life.
You won't believe how good you can feel!
Natural, Specific Care for All Patients
At McCleery Chiropractic Health Centre PC, getting our patients healthy for life is our number one goal-in fact, many of our patients have been visiting us for more than 30 years!
We're happy to be able to offer patients more than just wellness care in order to help them on their journey to health. Whether you've been injured in an auto accident or want to live your best life by losing weight and eating right, we're here for you and offer a large selection of natural, food-based nutrition products. When combined with regular chiropractic care, our nutrition and weight loss
program will make it easy to have?the life you want and deserve.
Come Join Our Chiropractic Family
Why wait any longer to live the life you want? If you're ready to find relief
and start your journey toward better health, we're here to help.
As your new chiropractic home, we can't wait to help you feel better.
Call (541) 389-7103 to schedule your visit or contact us today.
Chiropractor Bend, Redmond and LaPine OR | (541) 389-7103
Proudly Serving Redmond, Madras, Sisters, and LaPine
Call (541) 389-7103 to schedule your visit or contact us today.