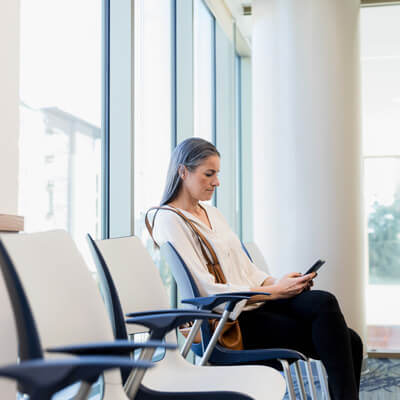 New Patients at McCleery Chiropractic Health Centre PC
When you call to schedule your first appointment, we will get some basic information from you, and we'll tell you a bit about what you can expect from our office.
Your new patient paperwork will give us important information about your medical history and the reasons for your visit.
Please plan to bring your photo ID, insurance card and any pertinent medical records to your first appointment.
NEW PATIENT FORMS

Your First Visit
When you arrive for your first visit, we'll go over your questionnaire and other important information. Sherie will get you checked in, and Dr. McCleery will meet with you for a more detailed history and a thorough exam.
Dr. McCleery likes to really get to know his patients and conducts a very thorough examination. Please plan to spend a minimum of 90 minutes with us for this first visit. (Visits of two to three hours are common for more involved cases.)
Unless your condition requires urgent care, you will not receive a treatment at this visit. Dr. McCleery will review the results of your examination and any necessary x-rays in detail, then present his proposed treatment plan at your next visit.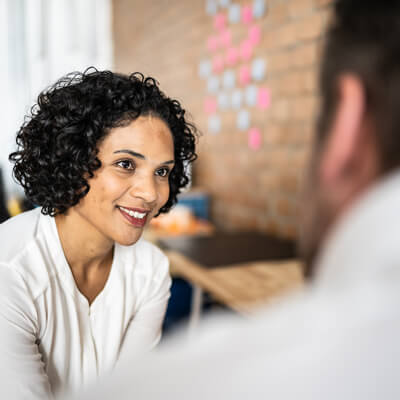 Returning for Your Follow up
During your conference, we'll review your treatment plan in great detail. We'll discuss your plan at length, and you'll receive a written copy for your records. You'll also want to bring along your spouse or significant other. Having this person hear and understand your treatment plan makes it easier to stay on track moving forward.
We'll work with you to schedule your appointments in advance and will file all your insurance paperwork. You'll pay for each visit at the time of service. This way, there are no surprises and you won't be left with a bill that becomes overwhelming. This directed care model helps produce the best outcomes for our patients.
Your First Adjustment
At this second visit, you will receive your first adjustment. Dr. McCleery asks that, after being adjusted, patients lie down or take a short walk. After a few minutes, you'll be rechecked, and you may receive an additional adjustment.
Dr. McCleery relies on full body adjustment and reflexology points to help provide fast, targeted relief.
Most of your visits will last about an hour. Some single adjustment appointments may take as little as 20 to 30 minutes.
Safeguarding your good health is extremely important to us. We don't rush you through the office. Each patient is given the time required to address his or her specific concerns.
Call (541) 389-7103 to schedule your examination with Dr. McCleery and begin your journey to wellness.
CONTACT US

New Patients at McCleery Chiropractic Health Centre PC | (541) 389-7103