McCleery Chiropractic Health Centre PC Reviews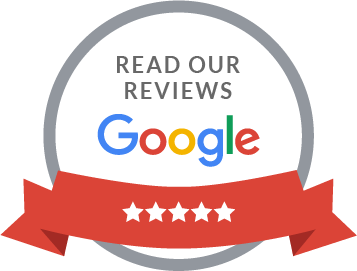 What Our Bend Patients Say
At McCleery Chiropractic Health Centre PC we love when patients share with us their feedback and comments after chiropractic care. Please read our patient testimonials below to see what other people have achieved through their tailored treatment plans with us.
Share your stories too! Click here to send us your feedback so that we can help to spread the word about the benefits of natural McCleery Chiropractic Health Centre PC care.
For more information, or to schedule an appointment contact us today.

Dr Dan Changed My Life
I would like to tell you my story about my care with Dr Dan. I had been seeing Dr Dan regularly for over 5 years when a terrible accident happened. Prior to this, I had been seeing Dr Dan to deal with some chronic conditions including back pain (I had scoliosis commonly known as curvature of the spine and was fused as a teenager) and migraines. I also wanted to age more gracefully and with a full active life. I had also dealt with several injuries from both work & play that he also treated me for and I recovered well from.
Prior to his treating me, I had been getting alternative care from other providers and was improving but wanted to continue to improve more. Over the years, under Dr Dan's regular care, I was continuing to improve and need less medication to deal with my migraines, general headaches and back pain. With ongoing nutritional guidance with both food and supplements, I have improved greatly. I have very few if any migraines, headaches and much less back pain and am not getting sick as often as well!
At the very start of 2020 (the beginning of the pandemic) on February 22nd, 2020, I was hit at tremendous speed by a huge male, out of control, skier (in the slow zone near the ski lift). I went airborne and hit the ground on my right side with a "thud"! I immediately knew I was in trouble. I couldn't breathe and I knew I had broken ribs and a hole in my lung (I have been a trauma nurse for years). As I lay on the ground rolling around saying "I can't breathe", the guy put his skis on and left.
I was taken to First Aide by a shed pulled by a ski mobile. Ultimately, I was Life flighted to a Boise Trauma Hospital from McCall Hospital with a chest tube (due to my hole in my lung) and spent several days. I had 5 ribs broken on my right side with 2-3 breaks per rib. Or Dan started treating me within days of my release. I was in severe pain despite narcotics and other pharmaceuticals constantly. I was sleeping mostly upright in a recliner. I was treated several times a day initially to help decrease my pain, minimize narcotics as much as possible as well as help to improve my mobility.
Once treatment started, although difficult, I was able to sleep in my bed with some elevation. If you know Dr Dan, I was taking short walks within by the 2nd day of treatment. Soon, I was able to travel to Bend where at first, I stayed almost 3 weeks with frequent adjustments. As healing progressed, I was able to spend less time on a treatment visit, but I will still receive regular adjustments to continue my healing and maintain my general health. Dr Dan adjusted my supplements due to the fractures etc. as well as the COVID pandemic.
I stayed healthy throughout the pandemic and have healed and went skiing some this past winter. While my ribs will never get back to normal (ribs overlap and/or are healing but not connected – cartilage connects them); I am Healed and Back Living my life! I live an active full life: walk, hike, snowshoe, ski, take care of my grandkids and hopefully travel more soon (post pandemic) With retracing, I still have bouts of SEVERE pain (which can be 10+. I may need a dose of narcotic to get me back on track. It's almost like my ribs were just broken). However, these episodes are infrequent, they don't last long, and I keep moving. I also make sure I get to see Dr Dan soon if I don't have an appointment coming up.
There is not a doubt in my mind that Dr Dan Saved My Life and I would not be living my life full of activity and joy without his care. He has committed his life to providing excellent care to his patients.
Diane
Doing Really Well!
After skiing in deep powder for several days, plowing and shoveling snow, I suffered an acute onset of herniated disc/pain/disability to walk or lie down. The neurologist gave me several options. Surgery was one, but he did not strongly recommend it due to the condition of my entire spine and my age. Chiropractic was another.
My wife has seen Dr. McCleery for many years and I had seen him several yers ago for one flareup of back pain. I was comfortable with this option. Dr. McCleery started me on a daily regimen of adjustments and nutritional support. As I improved, I had fewer adjustments. Dr. McCleery also contacted my physical therapist, recommended I add her to my plan, and contacted the neurologist. I felt I was well covered.
I'm doing really well now! As of yesterday, I do not go back for 3 weeks. I'm still not bucking 85# hay bales, but at 77 maybe that's alright!
Has surgery been recommended to you? Try chiropractic with Dr. McCleery first! I'm certainly glad I did!
Lee D.
The quality of my life is so much improved!
I used to have headaches and pain in my right knee, right hip, and neck. My sinuses were very bad and I could not climb even one step due to the pain in my knee and hip. My success with McCleery Chiropractic Health Centre PC has been great. My headaches are gone. My neck was causing the pain and my neck was also causing my sinus problems. For years I had to take antihistamines to control the drainage down the back of my throat and that has improved 95%.
The pain in my knee and hip is greatly improved also. I am able to climb some steps with NO pain. I believe Dr. Dan has helped me so much. I was thinking I was on the way to knee and hip surgery – but no more! I look forward to even more improvement and recommend Dr. Dan 100%! Sherie is also there for me and my insurance needs her follow-through. She is so caring. The quality of my life is so much improved! It brings a smile to my face knowing they are there for me!!
Pattie V.
I don't have any pain thanks to Dr. McCleery
When I was in grade school we played tackle football with no gear and no supervision. By the time I was 12, I was manhandling sacks of grain that weighed half again as much as I did.
During my high school years, I had several falls. One time I lit on my head hard enough to break my collarbone and chip my shoulder blade. Throw in a couple rear-end collisions and by the time I reached 40 I was pretty well acquainted with headaches, back pain, vertigo and misery. My left arm had been asleep for about 2 years when a friend recommended Dr. McCleery.
That was 35 years ago and I can testify that he is my primary care physician. He is a "REAL DOCTOR". Some chiropractors had given me partial temporary relief and other compounded my grief. Dr. McCleery has never made my condition worse. From the very first adjustment, I saw improvement. I'm 79 years young now, my joints are a little creaky and I don't run much, but I do walk about 3 miles a day. I don't have any pain thanks to Dr. McCleery and I see him about every 4-5 weeks to maintain good health.
Bill H.
Avoided Back Surgery!
I have been a patient of Dr. McCleery for 16 years. If it was not for him I'd probably have had my back fused. Four years ago, I hurt my back playing golf. I was in so much pain that I could not sleep at night due to pain and numbness in both legs. Long story short, Dr. McCleery evaluated me, took x-rays, sent me out for more extensive x-rays. On his discovery, he found that I had a significant collapsed vertebra at .45 which was a Grade 3. But through his care and guidance, he has restored my strength and health to my lower back.
I can now manage my back with exercise, walking and monthly adjustments.
Janet C.
Chiropractic Helped Arthritis, Shoulder Pain & Vertigo
I made my first appointment with Dr. Dan on March 2013 and not only got relief from my shoulder problem, but to my shock my vertigo disappeared as well after a few further visits. The unexpected surprise was that Dr. McCleery was able to keep arthritis pain in my knee to a minimum after 6 or 7 years of taking strong (and expensive) drugs to be able to hold off on knee replacement! I would never have expected that from a chiropractor.
To my credit, I have to say that I have faithfully followed all instructions from him, including 15 minutes of stretching every morning when I rise and lots of walking and water aerobics to maintain a healthy weight. With the exception of my knee which will still be replaced at some point, my body feels stronger and healthier at 65 than it did at 45, thanks to treatment by Dr. McCleery.
Lee M.
Scoliosis and Slip & Fall Help
My wife and her family have been going to Dr. McCleery for many years and it was obvious he has helped them with their various chiropractic issues. I did not think that I needed chiropractic care, because at the time I had not experienced any back trouble. It was wintertime and I was getting out of my car and I slipped on a parking lot and reached to grab my car's door handle to keep from falling. I felt a strong pain in my left side chest and knew I had stretched a muscle or pulled one. My wife said Dr. Dan McCleery could help me with that and he did. I also discovered I had scoliosis and he has helped me with that as well. McCleery Chiropractic is now my main health care provider and I'm glad they are!
James C.
No Allergy Medicine in 3 Years!
I have been a patient of McCleery Chiropractic for 17 years. In that time, Dr. McCleery has provided care to me for a wide variety of health needs.
I am a very active and intense athlete, and with that comes numerous injuries. From broken bones, torn ligaments, and every possible sprain, strain, bruise and ache, Dr. McCleery has provided the most comprehensive and individualized care. In addition to the injuries, I have been working with Dr. McCleery to boost my immune system. My goal was to stop taking Allergy and Asthma medications. With regular adjustments, diet, supplements, and exercise, I have been off of Allergy meds for almost 3 years now, and rarely use my asthma meds. I am a big fan of the cleanses McCleery Chiropractic offers. I have dropped 25+lbs in the last 16 months and keeping it off. I have more energy, sustain less injuries, and overall feel younger than I did 5+ years ago.
Kevin H.
Neck Pain Relieved with Chiropractic Care
I have been a patient of Dr. Dan and his great and very personable office crew for the last 8 years, after moving to Bend Or. I was in serious need of help with my neck, my career had me doing a lot of overhead work. McCleery Chiropractic was the difference in the immediate condition of my neck, and still to date with regular exercise and adjustments, I am completely free from the pain that I had just grown accustomed to. Thank you,
Justin R., Aviation technician
Back Pain Relieved & Wellness Care Keeps Me Going
I started seeing Dr. McCleery in 1980 after I hurt my back. My medical doctor gave me pain pills and muscle relaxants and sent me home to bed for two weeks. By the 3rd day, I decided to take my friend's advice and saw Dr. McCleery.
All these years later, I'm still a patient because he's been able to help me with so many conditions besides my back. He's helped me when I had facial paralysis after a stroke, and when I had a painful swelling condition in my leg called cellulitis. He's also helped reduce my pain after I've had several surgeries. I know if I see him for treatment it will make me feel better when I'm tuned up again.
He's taken great care of my family and friends and I recommend you try him if you're going to try a chiropractor.
Daisy K.
Reduced the Frequency of Headaches
I felt at home with the patient-centered staff and impressed with their being insurance savvy. Goals and costs were reviewed. The doctor put me at ease during treatment and personalized expectations.
I had a mildly swollen arthritic knee that was becoming uncomfortable. After 2 days, no more pain and swelling. For 30 years I medicated a frequent headache behind my eyes. Treatment really reduced frequency and severity. For me, there were significant results in a few weeks.
This man's skillful and gentle application of the tools of his trade and his innate ability to know what's needed is nothing short of voodoo.
Patty E.
Nutrition Counseling Changed Everything
I was referred to Dr. McCleery by a coworker. I had been experiencing back and neck pain for some time and I was getting headaches daily. I started treatment immediately after my initial consultation and exam with high expectations that he could help. Once the back and neck pain were mostly gone, he educated me on how my diet could be causing my headaches, allergies, and digestive issues.
I participated in his nutritional testing and we made some drastic changes in my diet removing gluten, dairy, eggs, and several other cross-reactive foods. I feel so much better and headaches are virtually nonexistent now. Under his chiropractic and nutritional care my body and health have improved drastically.
Carlie C.
Chiropractic Care Helps My Entire Family
Through the years I have seen Dr. Dan for an adult bike wreck, a broken arm, a hamburger foot (from a 1500 pound horse stepping on it), occasional obnoxious menstrual cycles and any other symptom of life that I'm not happy with. If I'm feeling good, I still make a maintenance visit because that helps me shake future problems quicker and sometimes he finds things I don't know about and nips it in the bud. My husband, my parents and my daughter are all patients of Dr. Dan and reaped many benefits. I've been seeing him for 36 years (I still dread when he goes on vacation, for fear something will happen while he's gone!) and I can tell you that, most any day, I feel GOOD!
Terri C.

McCleery Chiropractic Health Centre PC Reviews | (541) 389-7103