Nutrition & Weight Loss in Bend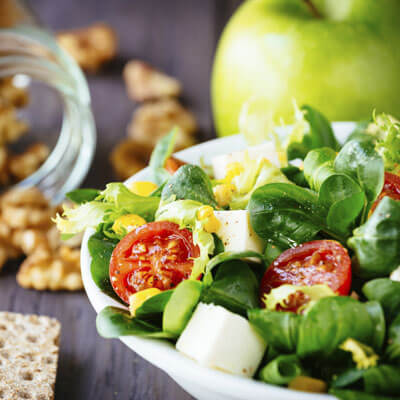 You Are What You Eat
Living life to its full potential includes fueling your body in a healthy way. Your body relies on natural, whole foods for energy. Processed foods are difficult for the body to digest, and don't provide the nutrition your body needs to thrive.
Many aren't even real foods at all!
NEW PATIENTS

Change Your Lifestyle, Change Your Life
In order to maximize weight loss and regain your natural vitality, you must first rid your body of the "junk" that is left behind.
Three-Week Purification Program
During this phase, you'll retrain your metabolism and improve digestion by focusing on real foods.
For these three weeks, you'll eat only fruits and vegetables and follow the supplement program provided by Dr. McCleery. You won't be eating meat, fish, eggs or cheese, and you'll need to stay away from coffee and alcohol.
Many patients report losing as much as seven to twelve pounds over the course of these three weeks, and they feel better than ever.
Maintaining Your New Lifestyle
After the first three weeks, you'll begin adding certain foods back into your diet. Fresh fish and organic produce will be the staples of your diet. Your body will once again be able to digest real foods more efficiently.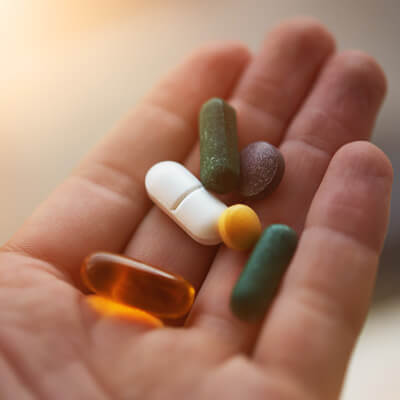 Trusted Supplements
Dr. McCleery uses the Standard Process® brand of supplements with his patients. The Standard Process® Purification Program provides a helpful shopping list, smoothie recipes, vitamins and nutrients to help you achieve the greatest results from the program.
Dr. McCleery offers a large selection of Standard Process® products to meet the varying needs of his patients.
Frequently Asked Questions
I've been feeling poorly, nothing has helped me. What can you do for me?
First you need to phone to schedule a nutritional consultation appointment. We will evaluate your condition(s) through health questionnaires and taking a nutrition history. Some patients will have lab testing, others may not need it.
Regaining health is not just a pill in a bottle, it takes time and effort on your part. We will do everything we can to help you find your pathway to renewed health. If you're willing to invest the time and follow our instructions, it's likely that we can help you.
What is your nutritional background?
All chiropractors are educated in nutrition as a normal part of their chiropractic curriculum. Dr. McCleery developed such a passion for nutrition that he's continued his studies continually over the lifetime of his practice. He has studied with some of the best scientific minds in nutrition and is part of a consulting group of clinicians that brainstorm and study together for the betterment of our patients.
Can I just come in and buy a product that I know I want?
The answer is yes and no.
We have an agreement with many of our nutrition companies to make sure we direct our patients to the correct products for their nutritional needs. How much to take and for how long is important.
You won't have a complicated visit with Dr. McCleery to dispense a nutritional product to you, nor do you have to pay for a visit with the doctor. We will have a brief interview with you so we can guide you and maintain a record or your visit. It's just that easy.
Start Today!
Ready to learn more? Simply contact our office today to find out how you can get started.

Weight Loss & Nutrition Bend OR | (541) 389-7103