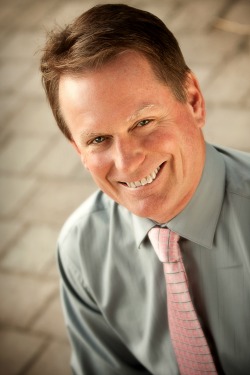 Meet Dr. Daniel McCleery
Prior to attenting chiropractic college, Dr. McCleery had never received a chiropractic adjustment. His father, however, had been a patient since the time Dr. McCleery was only a small child.
Dr Daniel McCleery: Your Caring Chiropractor Bend
"As a young man in his early twenties or late teens, my father was involved in a minor motor vehicle accident. For years afterward, he experienced blackout spells."
One day he happened to be speaking with a chiropractor and asked whether chiropractic might help his blackout spells. After several adjustments the spells improved and with continuing care, then eventually disappeared.
Dr. McCleery's father became a strong proponent of the healing power of chiropractic and was the driving force behind Dr. McCleery's pursuing it as a profession.
From Airman to Healer
As an undergraduate, Dr. McCleery participated in the ROTC program at Oregon State University with hopes of becoming a commercial airline pilot.
With the Vietnam War winding down, and thousands of servicemen returning home, Dr. McCleery changed course to pursue chiropractic college instead.
Dr. McCleery began his studies at Logan College of Chiropractic and graduated from University of Western States (formerly known as Western States Chiropractic College).
EXPLORE OUR SERVICES
Family Man
Dr. McCleery enjoys spending time with his family – particularly outdoors. His son is a dentist practicing locally.
Together, the family enjoys spending time pursuing water sports, snow sports or camping. Dr. McCleery is also a licensed pilot and still loves to fly.

Dr. Daniel McCleery | (541) 389-7103